Welcome to Swingspiration!
Dancing with Heart & Soul Made in Berlin
Swing

The happiest dance on earth!

No partner needed

Meet new nice people!

Awesome parties

Dance everywhere and anytime!

Enjoy Great music!

Vintage & Contemporary Jazz

Jump for joy

with our experienced teachers!

Visit our Studio

Körtestr. 10 in Kreuzberg
YAAAY! New beginner classes for October online! Register now!
First time Swing Dancing? Up to 20EUR discount!
Register for the first time and get a 5/10EUR discount per person as a single/couple!
Coupon code: FIRSTTIME
Ja, wir unterrichten auch auf deutsch!
Registering without a partner is possible, but you may land on the waiting list and get no partner/group discount!
Details about discounts, time table and location of the classes here!
---
Swingspiration goes Prenzlauer Berg - OPEN HOUSE!!
It's official: in September, Clément and Julia will be teaching in the new hood!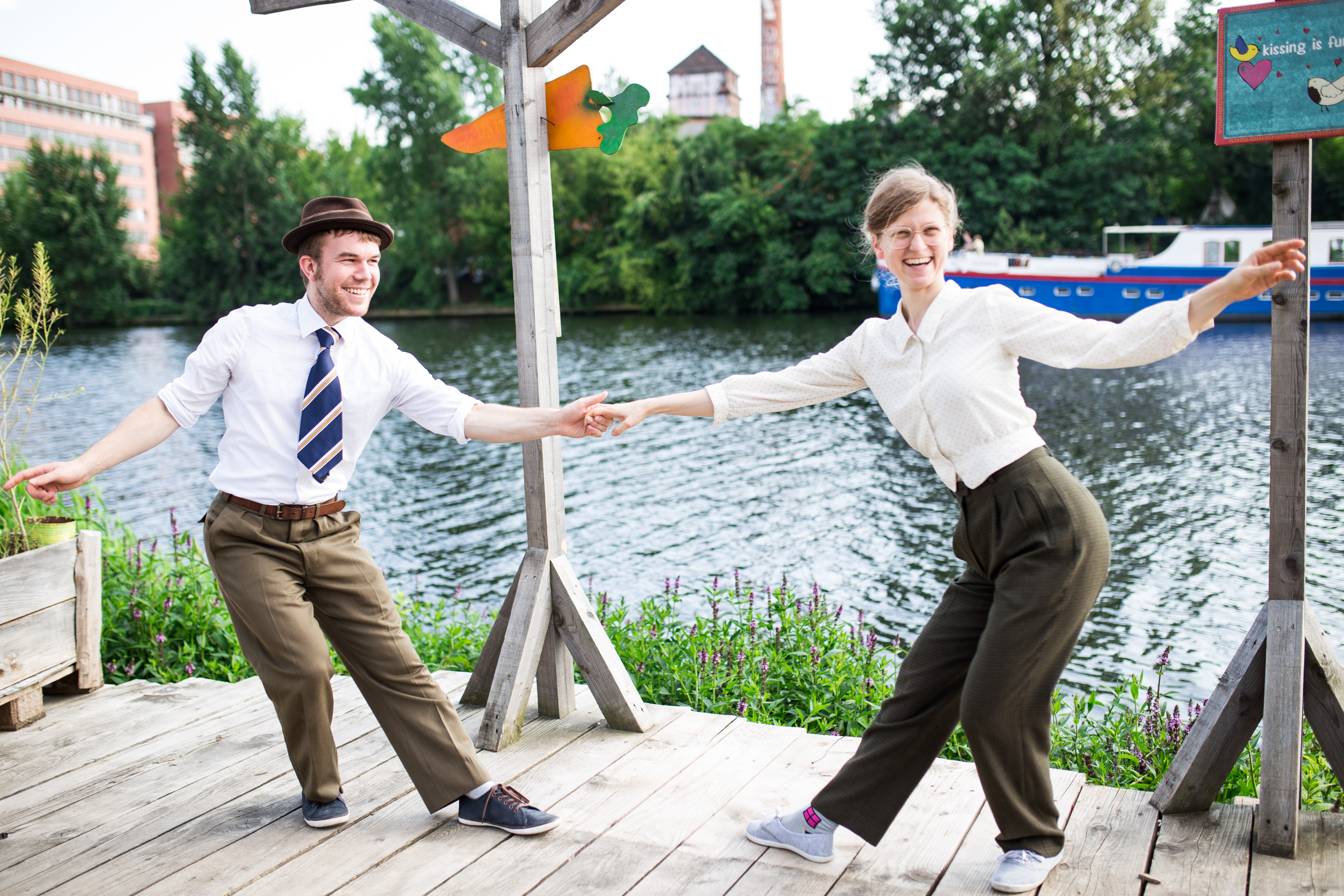 +++++ 4 F R E E +++++
TO CELEBRATE THE NEW LOCATION THE CLASSES ON AUGUST 31st WILL BE FREE!
19:00 – 20:15 Intermediate Fancy Moves
20:15 – 21:30 Beginner Lindy Hop
Come check out the new studio and meet the teachers!
More info: here