Welcome to Swingspiration!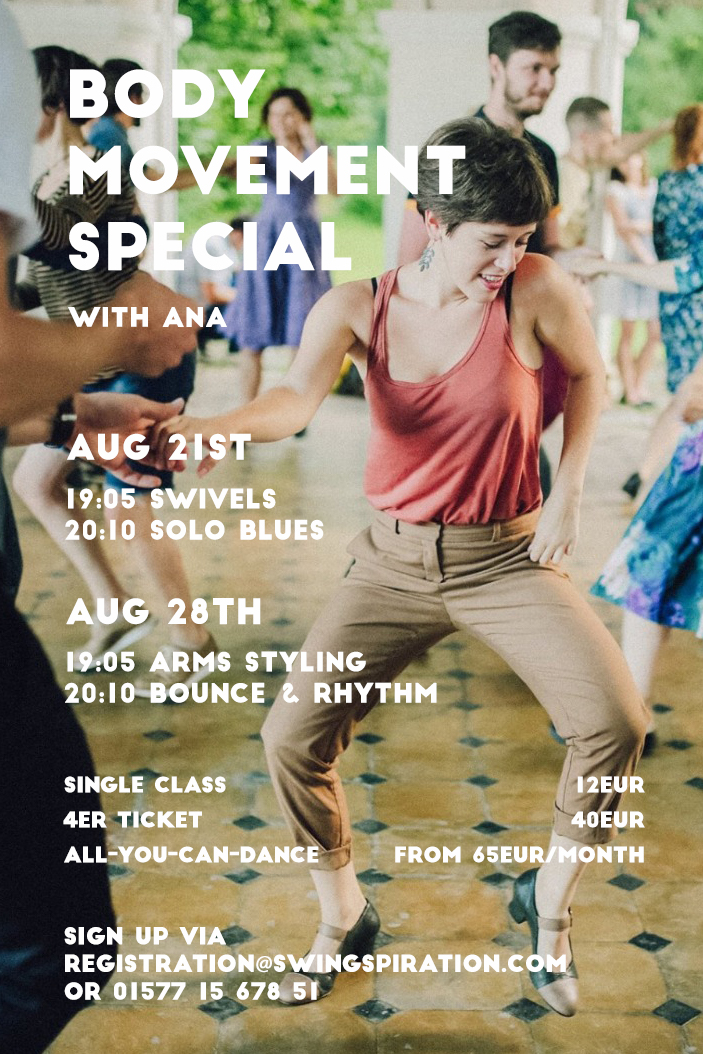 Next beginner courses in Aug & Sep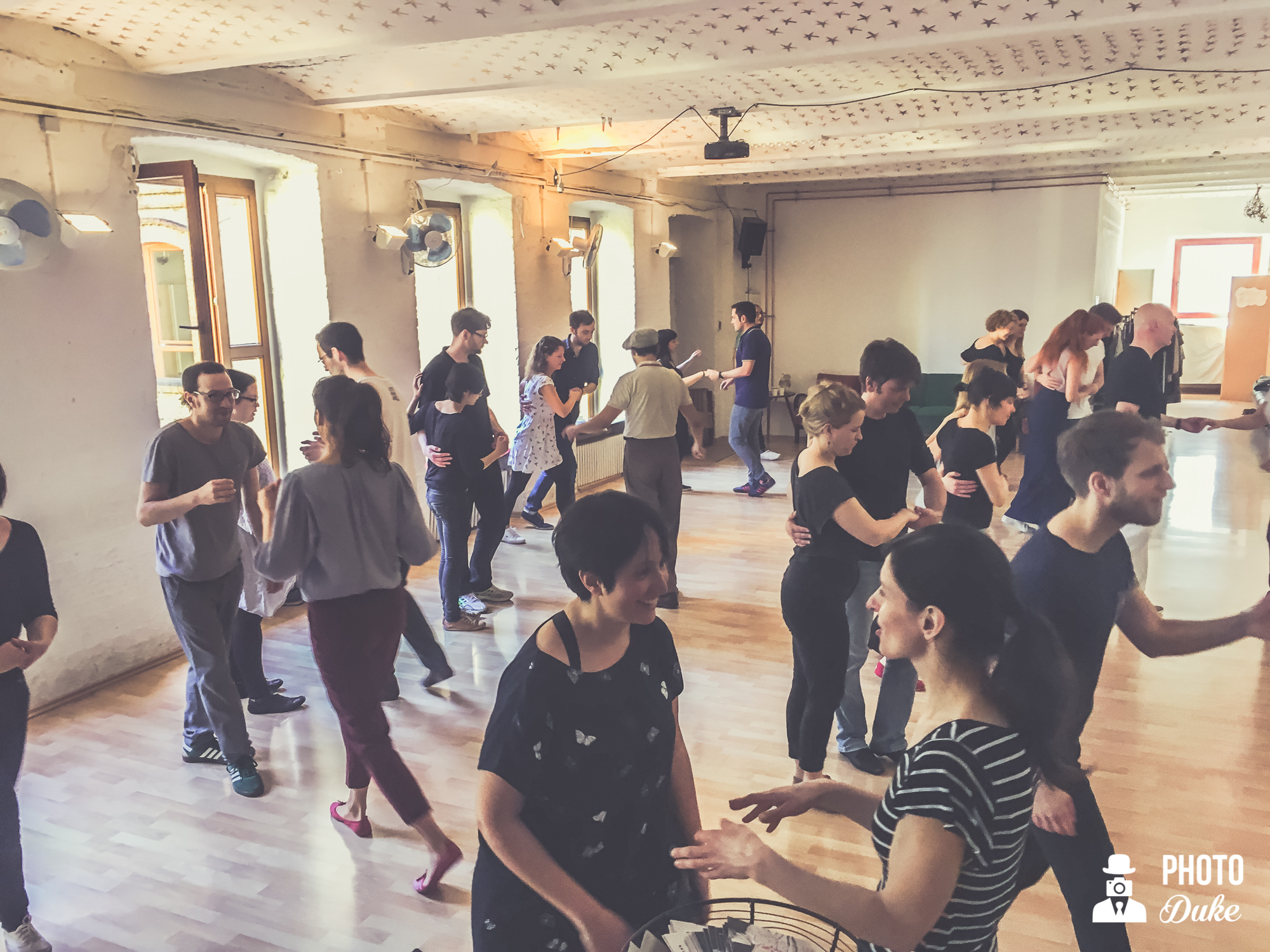 Swing/Lindy Hop (6 weeks):
Mondays, Aug 19th | 20:10 Places available
Wednesdays, Aug 21st | 19:05 Places available
Sundays, Aug 25th | 17:00  Places available
Course details here.
New Swing Beginners Weekend Workshops
Aug - Oct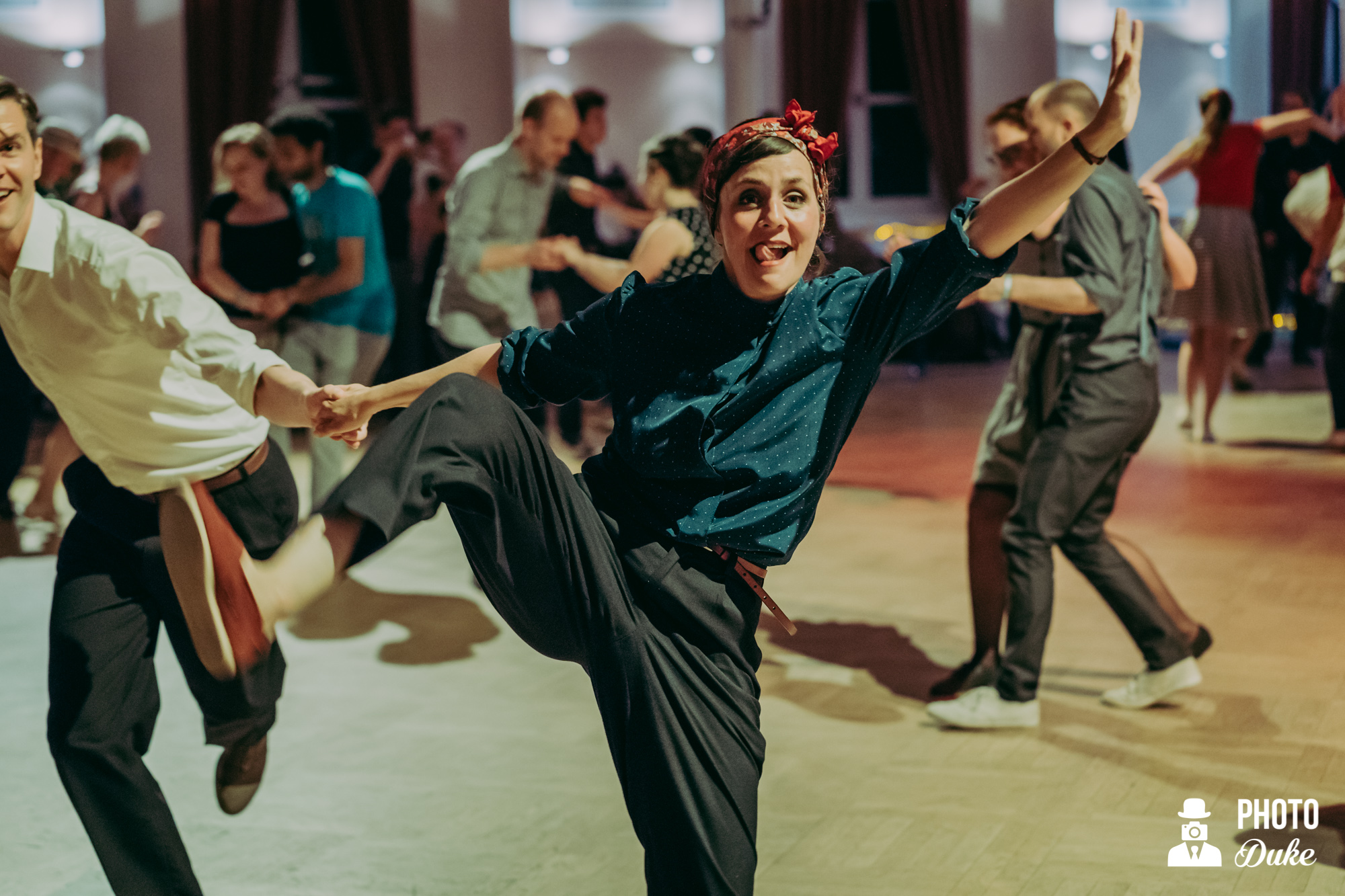 Get ready to dance Swing after only one weekend!
A weekend workshop is equivalent to a 6 weeks course and therefore is perfect for everyone, who has no time for a regular course or simply wants to learn Swing Dancing quickly.
Our next dates:
Aug 24th/25th  Places available
Sep 7th/8th  Places available
Oct 12th/13th  Places available
More details here: click
Jazz in Your Azz!
Aug 17th & 18th 2019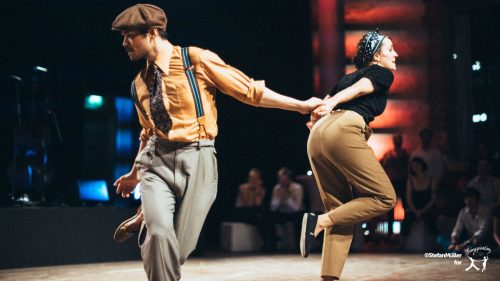 Our new teachers Ana & Samu will bring the Jazz spirit into your partner dance!
In this workshop we will learn how to spice up our Lindy Hop while learning rhythmical footwork variations, working on our follower/leading styling and achieving solo jazz shapes in partner dance. Through these three concepts we will aim to play with rhythm and have a better understanding of how to communicate with our partner within the music, and to do so in a more individual and determined way.
Whilst mostly individual, during the Lindy Hop part of the workshop we will only work alone on styling and footwork in punctual
moments: the aim will be to do most of the work while partner dancing.
The solo part of the workshop will be important to understand the concepts we want to try out in our partner dance, aswell as to work in our timing and simply to try out how it feels to be with the music- alone!
2 levels: Beg/Int (Saturday) & Int/Adv (Sunday)
When & Where
Sat & Sun each
11:00-14:15 (Lindy Hop incl. 15min break)
& 15:00 – 16:00 (Solo Jazz)
at our Swingspiration Dance Studio
(Körtestr. 10 – Kreuzberg)
Price:
1 workshop day
Swingspiration students 45EUR
other students 55EUR
2 workshop days
Swingspiration students 70EUR
other students 95EUR

New Special Classes
Block courses tailored to your wishes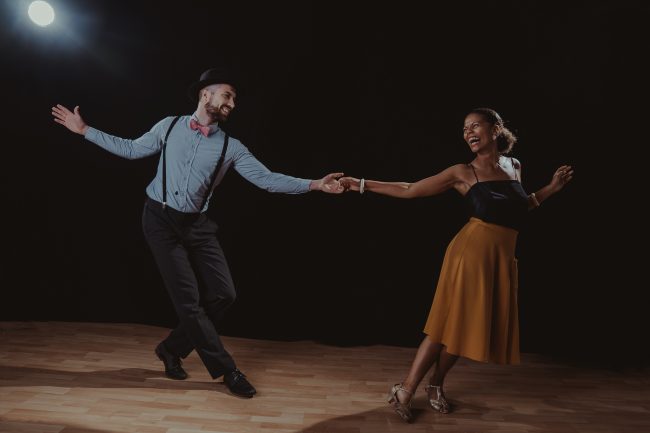 Numerous interesting themes for you go in-depth or acquire new skills
Dips & Tricks | Tue, Aug 20th 20:10 – 22:10
Breaks & Endings | Tue, Aug 27th 20:10 – 22:10
Micro Blues | Wed, Aug 21st & 28th 21:15 – 22:15
Blues Beg/Int | Thu, 22nd & 29th 20:10 – 22:10
Swing Styling | Mon, Sep 2nd – 23rd 18:00
Fast Swing | Mon, Sep 2nd – 23rd 19:05
Collegiate Shag Beginners | Tue, Sep 3rd – 24th 20:10 – 21:10
Collegiate Shag Intermediate | Tue, Sep 3rd – 24th 21:15 – 22:15
Time table: here!
Hire Us For Your Events
Surprise your friends for their birthdays, spice up your next office party, celebrate your vintage style wedding or just rent our studio!
We offer dance intros, shows, music with dj/live band and event photography at (y)our location.