Connection & Communication
August 19th & 20th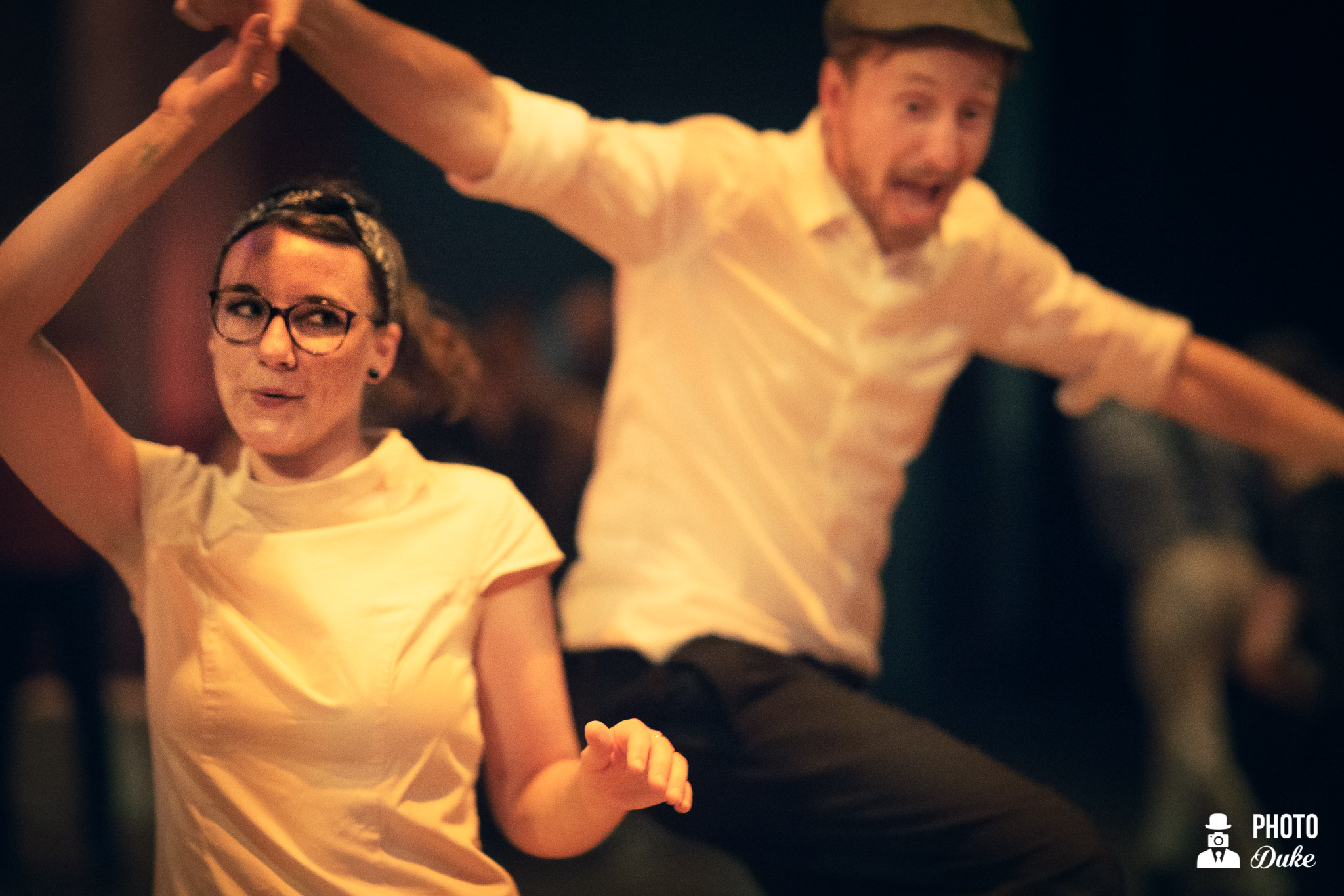 One reason, why Lindy Hop is a great social dance, is because of its intuitive and natural leading/following technique. Improving your technique & skills opens many doors for better interaction with your partner and finally gives you more ways to have fun.
This workshop focusses on techniques giving you a deeper level of understanding about leading & following with problem specific drills and challenging exercises.
TEACHERS
Duc & Eva & Frieda from Swingspiration
CONTENT
– independent balance
– relaxed & toned connection
– flow/momentum
– precise leading signal/following reaction
– increasing sensitivity
– LOTS OF PERSONAL FEEDBACK!
LEVEL
2 Levels (Beg/Int to Advanced)
You should have taken min. 6 months of classes.
There will be no audition, but we will make sure you'll fit into the right group. If you've never been to Swingspiration before, then please mention your dance vitae in the comments of the online registration form.
SCHEDULE
Sat
10:00-12:30 Level 1
13:30-16:00 Level 2

Sun
10:00-12:30 Level 2
13:30-16:00 Level 1
PRICE
single 65EUR
with a partner 55EUR