Counter Balance & L.A. Style
August 26th & 27th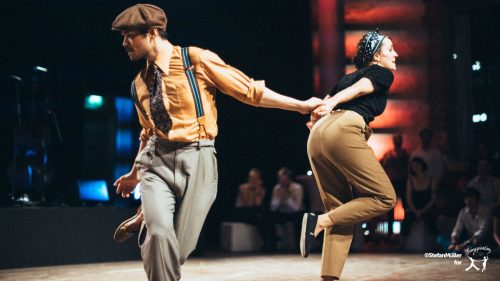 When the Lindy Hop swapped over from New York to Los Angeles a new style with smoother & more elegant movements was established. Dean Collins, Jewel McGowan and the dancers around them have developed and mastered the technique of counter balance so well, that Hollywood had to involve them in numerous productions, which still inspire many dancers around the world until today.

TEACHERS
Eva & Duc from Swingspiration
CONTENT
understanding the basics of stretch & counter balance
drills/exercises to switch between upright & counter balance posture
classic moves/variations of L.A. style
LEVEL
All levels from Intermediate to Advanced
We highly recommend you to join our Connection & Communication workshop beforehand: more info.
SCHEDULE
Sat & Sun 11:00-14:30 (incl. a 30min break)
PRICE
single 65EUR
with a partner 55EUR