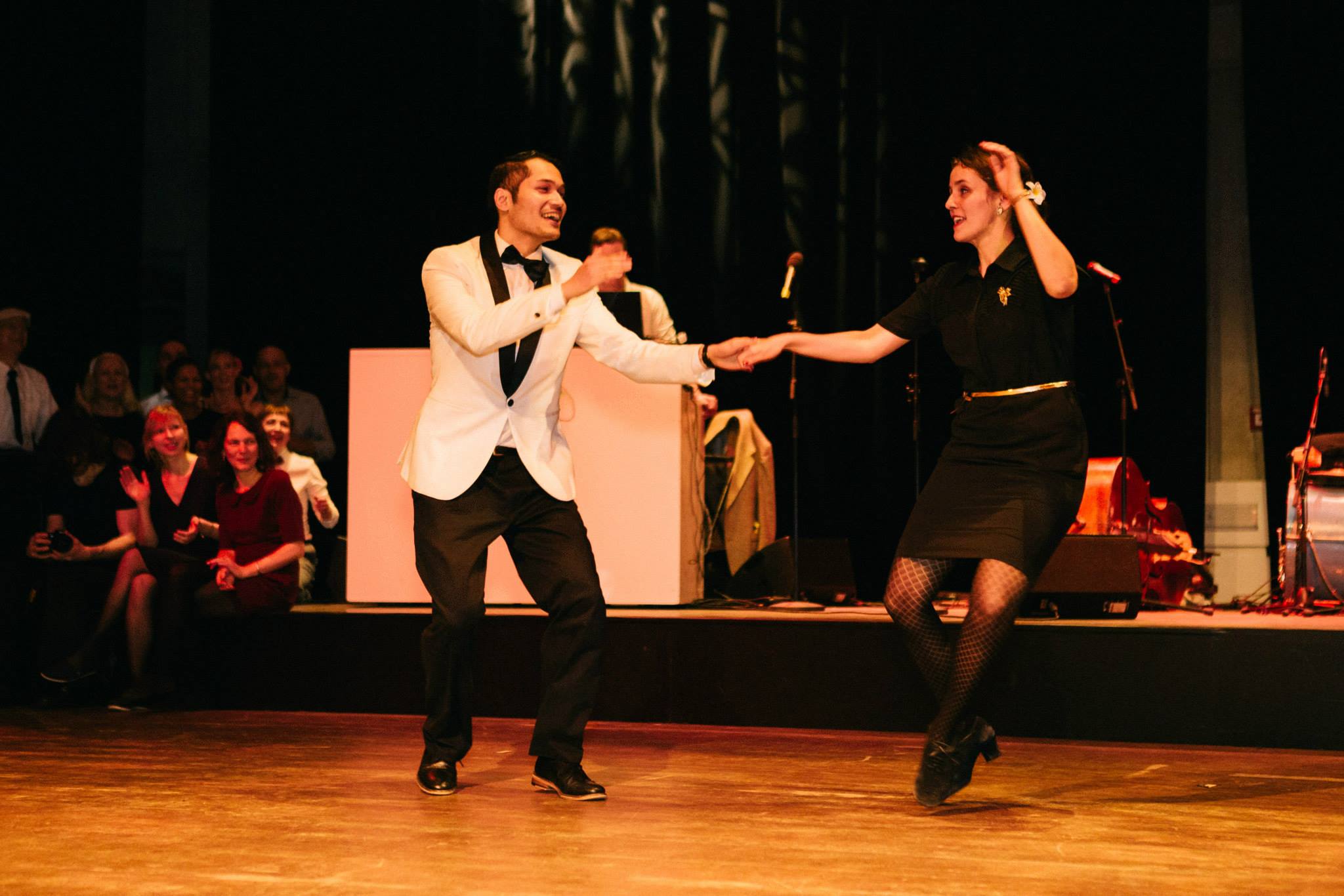 The emphasis of jazz music is personalization through improvisation. Equally, to us dancers interpreting jazz music it's all about creating a character by finding our own stylings and footwork.
This workshop will help you finding your own style of dancing and explore different styles.
TEACHERS
Eva & Duc​ from Swingspiration​
TOPICS & IDEAS
– learning the tools of styling/improvisation
– drills/exercises for your feet, arms and whole body
– how to switch between styles and adapt to your partner's style
– classic styling and footwork of the big masters
LEVEL
All levels from Intermediate to Advanced Lindy Hop!
SCHEDULE
Sat & Sun 12:30-16:30 (incl. 1h break)
PRICE
Single/partner 65EUR/55EUR
REGISTRATION
www.swingspiration.com/registration