Our restaurant
---
Our restaurant has a sophisticated, yet relaxed, brasserie ambience and the food provides the exciting combination of local flavours that one would expect from one of most loved chefs
CATERING

---

We can serve any course or wine at home. You can also ask for our grill and barbecue menu.

TAKE-AWAY SERVICE

---

A gourmet-menu is also at your disposal: courses are chosen from the menu which you can easily warm up

COOKING LESSONS

---

We offer cooking lessons at your home : we can prepare a menu in your kitchen, with your own cooking utensils.
Contact informations
We offer support for our customers
Mon – Fri 8:00am – 6:00pm (GMT +1)
Our address:
Envato
Level 13, 2 Elizabeth St,
Melbourne, Victoria 3000 Australia
+48 500 500 500
Menu categories
---
View our latest restaurant menu, with some great new flavours for Spring & Summer 2014. Whatever you're looking for, you can find it here.
"Perfection is achieved, not whenthere is nothing more to add, but when
there is nothing left to take away."
---
ANTOINE DE SAINT-EXUPÉRY
GLUTEN-FREE CHOICES
---
We're pleased to be able to introduce a gluten-free range
for all our customers who need to avoid gluten.
We are pleased to introduce an entire range of gluten-free dishes to our menu, including a Risotto starter (also available as a main), Brownie and Sorbet, and even a Gluten-Free Pilsner to drink.
So you can be sure that what you are eating is gluten-free, the table below that shows you the only ingredients to avoid on our menu, everything else is gluten-free including all our dressings:
Leggera Panzanella
Mini Chocolate Fudge Cake
Double Chocolate Espresso Torta
What's more, we've also added a gluten-free Classic and Piccolo pizza base to the menu, so all of our pizza recipes can now be enjoyed, gluten-free.
Latest from the blog
---
Many restaurant owners and managers know the benefits of blogging, but it's difficult to maintain a blog. There is research, writing, formatting and scheduling that all goes into maintaining the restaurant blog. It's tough for anybody to maintain.
Interesting facts
---
We want the experience of warmth and caring to extend beyond our restaurant walls and into every community where we live and serve. Our restaurants throughout the US and Canada serve their communities through a variety of local efforts, such as delivering meals in times of need and sponsoring a range of charity and school events.
Our restaurants
---
We designed them all carefully and each one is unique. Search for your nearest restaurant and book a table today.
You can also view our full restaurant list.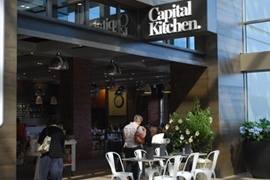 London
300 Princess Road London, Greater London,United Kingdom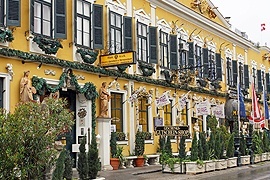 London
300 Princess Road London, Greater London,United Kingdom
food delivery
---
Our service is completely free. It's as easy as one, two, three! Eat24 is much better than ordering over the phone.
Get in touch with us
---
If you have any issues with your order, make sure to contact the merchant, whose phone number is always included in the confirmation email.
If you have any issues with your order, make sure to contact the merchant.
When you find what you're looking for, you can place your order online or by phone, free of charge.
300 Princess Road London,
GreaterLondon,United Kingdom
+44 123456789
suport@royal.com
www.royal.com