Reversed Roles / Fast Learners Track
July 23rd & 24th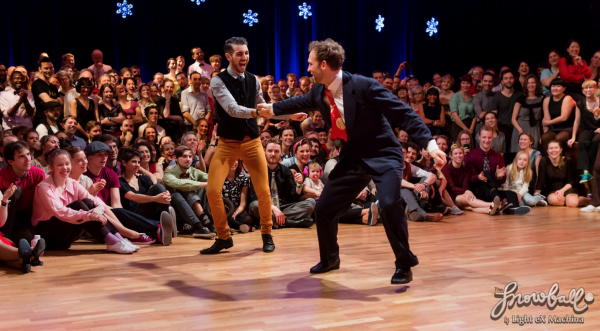 Be a more versatile and independent dancer: learn the 'other' dance role in a weekend!
Followers, the time of endless waiting for a leader is over: learn leading!
Leaders, improve the communication with your dance partner and understand, what they need: learn following!
This workshop is not for beginners, but for experienced Lindy Hoppers or experienced dancers of other partner dances. It goes through the leading and following skills of all the basic Lindy Hop steps in a fast tempo. That's why this workshop is also interesting for experienced dancers from other styles to get a quick intro into Swing Dancing.
TEACHERS
Felicitas & Duc
TOPICS & IDEAS
– leading/following steps, groove walks and triple steps
– leading/following different rock steps; walking & turns
– mixing 6-ct vs 8-ct moves vs Lindy Hop vs Charleston (send-out, bring in, tuck turn, double turn, circle, swing-out, Charleston, hand-to-hand charleston, cross kicks, free turns …)
– switching roles in a dance
– connection & flow
LEVEL
All levels from Intermediate to Advanced Lindy Hop! Dancers with min. 2 years experience in other couple dances like Tango, Salsa etc.
SCHEDULE
Sat 10:00-15:00 (incl. 1h break)
Sun 10:00-15:00 (incl. 1h break)
PRICE
Single/partner 85EUR/75EUR for 8hrs of workshop.