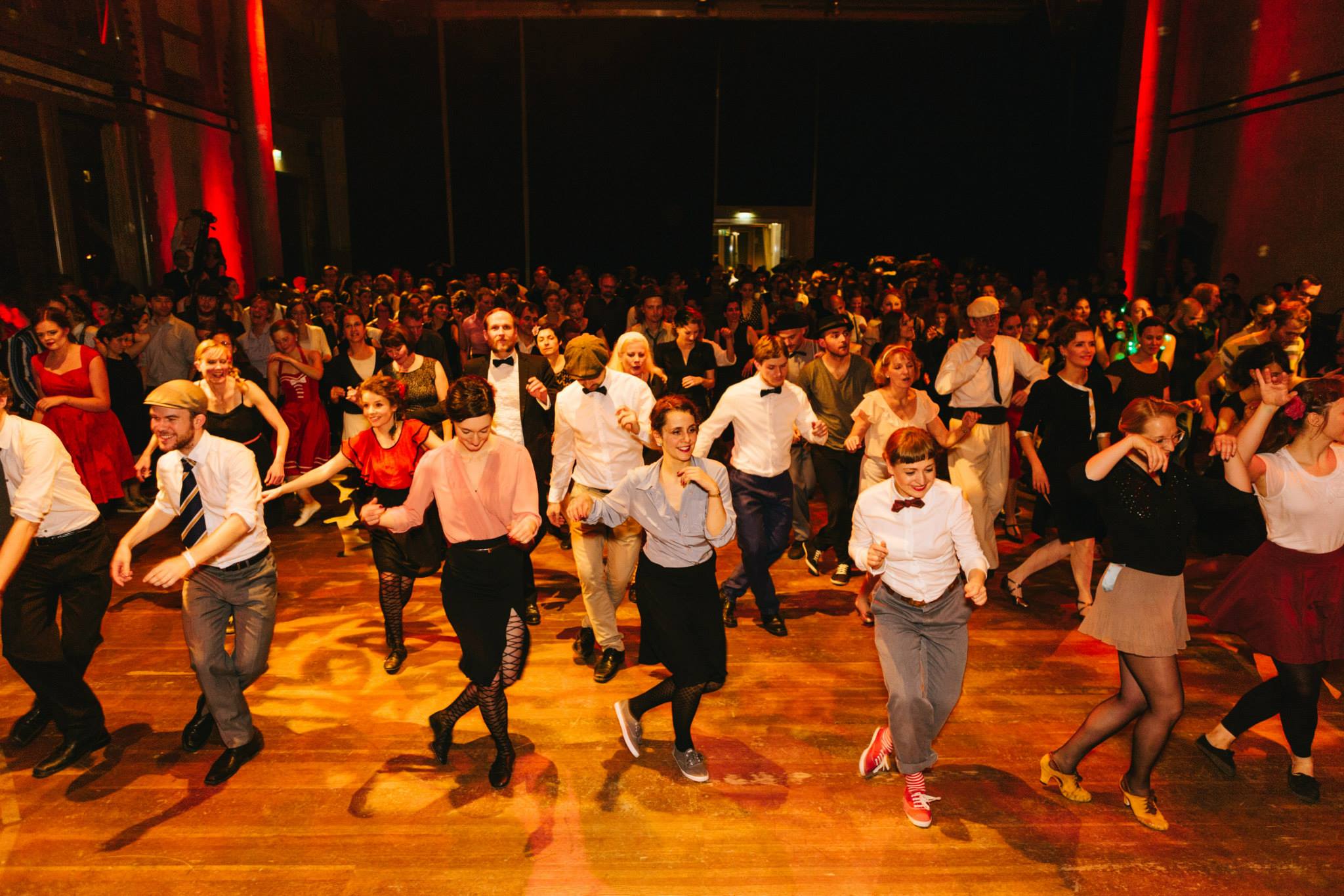 Learn THE world famous line dance every Lindy Hopper around the globe knows: The Shim Sham Shimmy!
Beside that, you should learn the other classic and new school Shim Sham versions to have a better understanding of Solo Jazz individualism, creativity and dance structure! In short: pimp up your "boring" Shim Sham for the next party! 😉
TEACHER
Duc​ from Swingspiration​
CONTENT
Frankie Manning's Shim Sham Shimmy
Al Minns & Leon James Shim Sham
Dean Collins Shim Sham
Slip Slop Shim Sham
Crazy Shim Sham
LEVEL
All levels from Beginners to Advanced!
SCHEDULE
SATURDAY (Classics)
11:00 Frankie's SS
12:30 Class
14:30 Lunch Break
15:30 – 17:30 Class
SUNDAY (New Generation)
12:00 Class
14:00 Lunch Break
15:00 – 17:00 Class
PRICE
Frankie's SS only: 5EUR / Free for other price options
One day workshop: 35EUR
Full package: 60EUR
REGISTRATION
www.swingspiration.com/registration